1.Brief
A transformer is a widely used device in the electrical and electronics domain
The purpose of a transformer is to transfer power from one device or circuit to another.
.A step-down transformer converts the primary voltage level to a lower voltage across the secondary output.
The PCB mount transformer widely used in different electrical and electronic product. which easily mount on the printed circuit board.
2.Image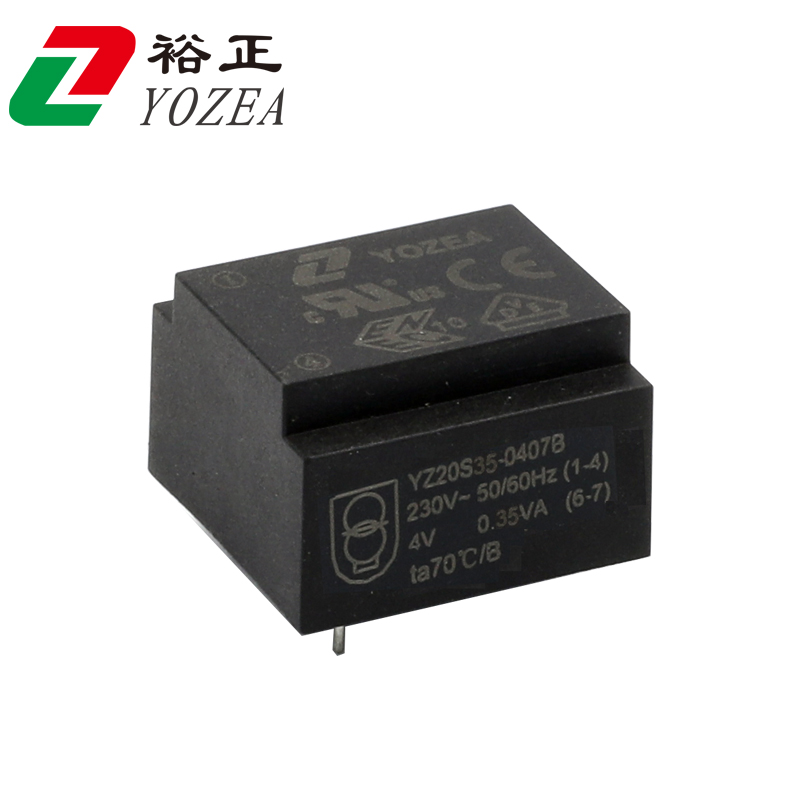 3.Feature:
small pcb mount transformer ee20/5 with 0.35va output
step down 230v to 4v, 6v as customer required
Simple and compact design
Pcb mount transformer
VDE, CE UL Approved
VDE file No. 40046799
UL file No.E495460 class 2/3
Designed and manufactured according regulations EN61558 EN61000 UL1446
Vacuum Filling
Safety transformer class II
Inherently short circuit proof
Input:230V
Input:115V
different output voltage available depend on customer's demand
Self-extinguishing plastic Isolation:
Prim./Sec. = 10 MOhm to 500 Vcc - Sec./Sec. = 2 MOhm to 500 Vcc
Dielectric strength Prim. / Sec. = 4.5kV / 1min.
Full testing of all electrical parameters during production
Reliability tests for production batch (life term)
4. specification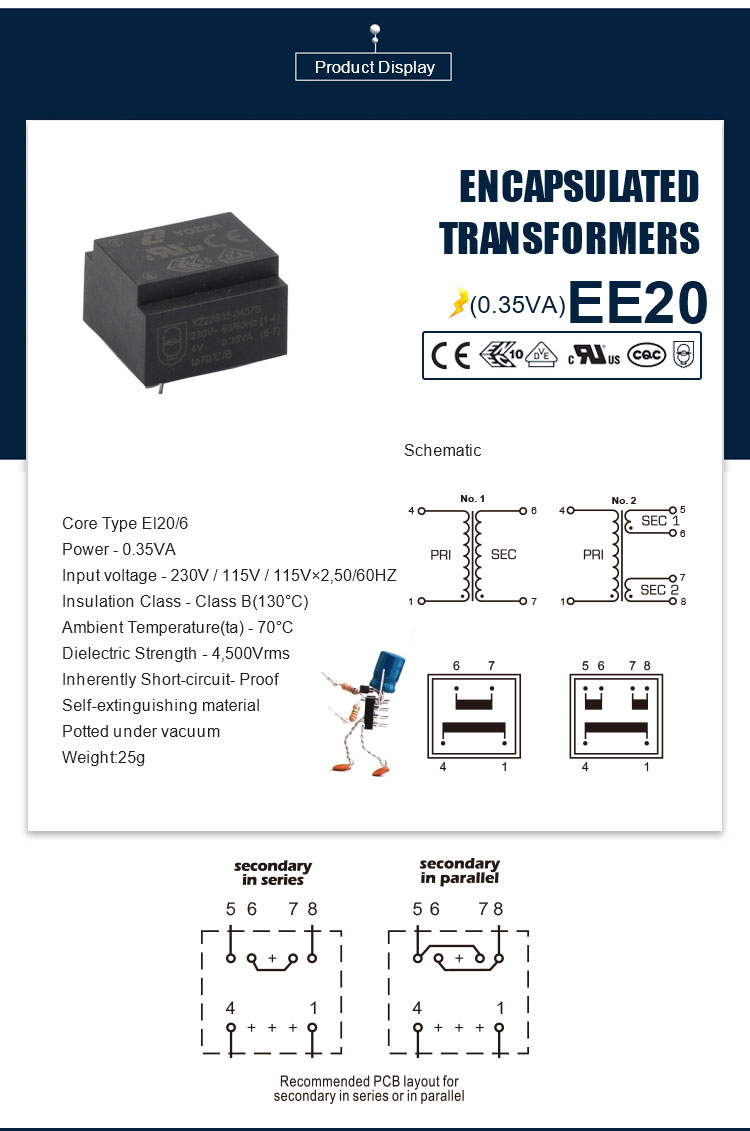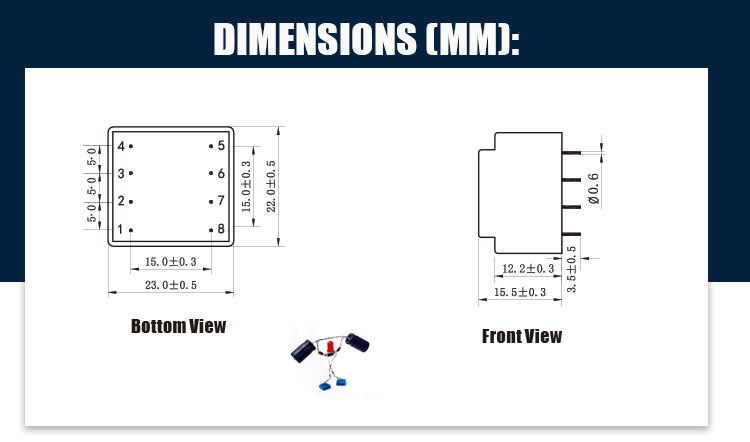 5.Our Company